Main content starts here, tab to start navigating
About
Main St. History
A 148-year tradition of an entrepreneurial spirit is reborn in the circa 1872 buildings located at 1643 Main. The meticulous renovation will transform this historic location into an unparalleled dining experience. Smoked, a cultivated restaurant will combine the tastes and textures of multiple regional oysters with the rich barbeque tradition of the South. In addition to various handcrafted beers, patrons will have access to the finest libations.
Our Vision
Sibling owners Gregg & Sarah Middleton had a dream to combine their separate loves of smoked meats and raw oysters into one unique culinary experience in Downtown Columbia. Smoked aims to turn your antiquated preconceptions of "surf and turf" on their axes by delivering smoke-inspired flavors you never knew were possible. Smoked pork and vinegar-based barbeque sauce are char-grilled atop freshly shucked oysters. Deviled eggs are prepared with brie cheese, steamed lobster, and smoked tomato fig jam. No ideas were off-limits when developing our menus of reimagined southern classics.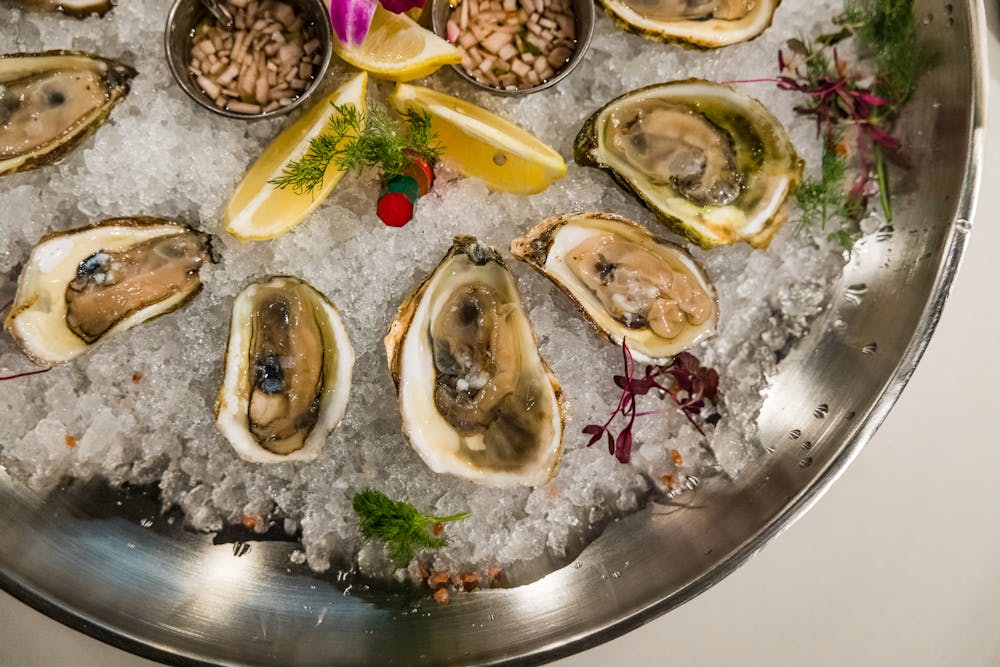 Our Building's History
Smoked spans the ground floor level of two lovingly reimagined historic buildings on Main Street.
The space to the left is thought to be one of the earliest structures built on Main Street following the burning of Columbia during the Civil War. Since its construction in 1866, the building has been home to a variety of retail businesses and was remodeled several times. This included a second-level slipcover facade, which hid the building's original acritical craftsmanship for over 50 years.
The building to the right was also built in the 19th century, though the exact date is unknown. It is assumed that the building was constructed by 1872 and has since housed an array of tenants, including a Piggly Wiggly grocery store. In 1949, the facade of the building required renovations following a fire, stripping it of its original charm.
When the opportunity to restore these buildings presented itself, we were eager to take on the project. We have worked tirelessly to pay homage to the rich history of the original structures while breathing new life into the space. 19th-century details, like the ornate arches behind the main libations bar or the sizable skylight above our oyster bar, work in perfect harmony with modern pops of colors and pattern. Our goal was to create a timelessly sophisticated environment that future generations can enjoy for years to come.